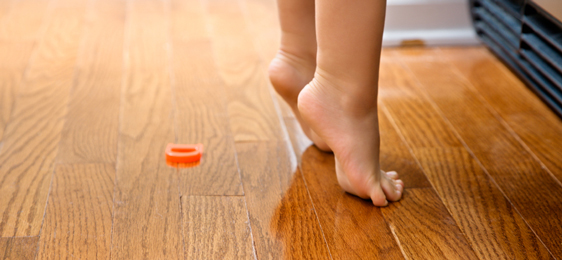 To help make the decision process as easy as possible, here's some basic information about each of these types of flooring:


HARDWOOD

For centuries, hardwood flooring has been a popular choice in homes, and especially right here in New England. Hardwood floors are not only beautiful to look at, but they are also extremely durable, and with proper care can last for many decades. Hardwood flooring is made from a variety of trees and comes in different shades and widths. It is fairly easy to keep clean, and we feel it is a much better choice than laminate flooring.

SHOP HARDWOOD
LUXURY VINYL TILE

This type of vinyl tiling is different in many ways than traditional ceramic tiling. Not only can it be made to resemble many materials found in nature—like wood, stone and more—LVT is incredibly durable and easy to care for. While ceramic tiles look nice, they can chip and break. LVT is extremely tough and offers a flexible alternative to ceramic flooring. Here at Cardoza Flooring, LVT is our number one recommendation for high traffic areas like kitchens, bathrooms and laundry rooms.

TRIEXTA OR PLUSH CARPETING

Have you ever walked across a carpet and felt like you were walking on a cloud? Chances are good you were in a room that featured plush carpeting. Triexta is a brand of plush carpeting that also goes by the name of "Smartstrand." In addition to being tough and resilient, this form of carpeting boasts outstanding comfort and stain resistance. Typically made from nylon, some forms of plush carpeting are now also partially constructed from recycled plastic, which makes it a "green" choice for homeowners.

SHOP CARPET Plush Carpet Advice


When choosing which type of flooring is best for their homes, people should ask themselves—and us—the following questions:


How durable is this type of floor covering? About how long will it typically last?


How much does it cost, and does it come in a range of prices, depending on quality or style?


Is it hypoallergenic?


Is it manufactured from a renewable resource? Is it considered to be a "green" alternative?


I have pets and/or children. Will this type of flooring stand up to a lot of hard use?


How is this type of flooring manufactured?


At Cardoza Flooring, we always recommend visiting our Milford, New Hampshire store when you are trying to decide on the best flooring product for your home. Our friendly and knowledgeable staff can show you all the latest carpeting, laminate or vinyl flooring options available today.